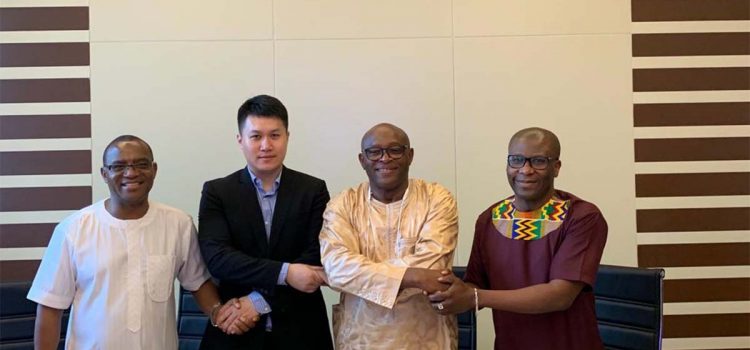 On the 17th of June 2019, Icon Hotel Group (IHG) representatives landed in Cadjehoun International Airport, Cotonou- Benin for a two day meeting with IKA Building SARL, the developers of the 30 million dollar five star Best Western Premier Breeze Hotel, and Sinoconst, the proposed Chinese contractors for the Hotel development.
On the Agenda was a site visit to assess the existing structure and a meeting to discuss the hotel project in totality including the funding options to finance the project to commissioning.
Mr. Kimani Guchu, Head Architect of the project, gave an elaborate presentation giving a detailed explanation of the modern African theme and wave concept he had designed and wanted to execute for the hotel.
Sinoconst's Mr. Allan Gao expressed his commitment and eagerness to actualize the Hotel project. This led to the signing of anMemorandum of Understanding (MOU) between IKA and Sinoconst with IHG's CEO Mr. Fred Maina and Martika Consulting's Mr. Deo Kluvi bearing witness.
"We are extremely delighted that the overall meeting was a success and Icon Hotel Group as the operator is excited to go back to site for execution, completion and commissioning of the hotel, that will probably be the most prestigious recreation, business and leisure address in Cotonou -Benin." Concluded Mr. Maina.