GROWTH
To increase the rooms capacity of hotels under Icon Hotel Group Management, Control and Franchise to 5000 keys by December 2025.
FINANCIAL
To maintain a CAGR of 8% per annum over the period 2020-2025.
ICON BRANDS
To grow the ICON brand to a hospitality franchise with a minimum of 10 hotels through our Footprint hospitality initiative which currently has under it:
ICON LUXURY – Upper upscale to Luxury
OSOTUA by ICON – Upscale
ICON – Upscale
ICON HOUSE – Midscale
SAFARI ECO LODGE – Upper upscale barefoot luxury
FARU INN. – Budget
GUEST SATISFACTION
To achieve a GSI score of at least 85% and an ICON Reward and Loyalty performance of 25%.
PEOPLE
Recognition as employer of choice, with highly incentivized, passionate and hospitable skilled personnel.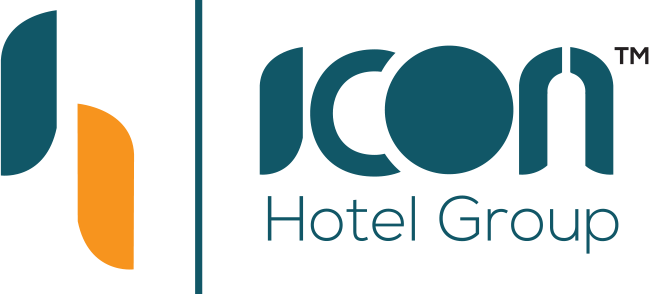 ICON Hotels Group is a fast emerging African Hospitality powerhouse
Be the model for best practices in Hospitality, Leisure, Recreation and Tourism consultancy, development and management in Africa and beyond.
Ensure quality control and provision of high-level Consultancy / Development and Management services to investors in the hospitality sector, enhancing the Quality-Based competitiveness of the African tourism product thereby significantly contributing to the development of the sector.
Help develop products and service lines that will exploit the full potential of the rich and unique cultural diversity of Africa.
Build and promote tourism industry in Africa through the development of hospitality, leisure and recreational products that are in consonance with Africa's, social, cultural, economic and political atmosphere.
Partner with governments and stakeholders in the contribution of tourism to the Gross Domestic Product of African economies.
Embark on relevant Community Social Responsibilities (CSR) projects that will improve the lives of Africans.
Ideation and New Product Conceptualisation

Business Development and Strategic Planning

Route to Market strategy Development

Pre-Opening Services (POSA) for New Properties

Hospitality and Leisure Property Management Services (Contract)

Human Resource Management (Recruitment, Management and Training)

Market Survey and Feasibility Studies

Systems and Operational Analysis/Audit

Marketing and Sales (Hospitality Industry Products and Services): Applied Market Research and Development of Route to Market Models
Hospitality projects landscaping and designing

Integrated Hotel Management Systems

Turnkey Procurement and logistics handling of FFF&E/OE&SE (Furniture, Furnishings, Fixtures and Equipment and Operating Equipment and Equipment)

Property Planning and Design

Physical Product and Service Improvement

Quality Assurance programmes for Hotels and Restaurants

Curriculum Development for Hospitality Training Institutions

Franchising Capacity Building (Train the Trainer programmes for training institutions)

Formulation and Planning of Tourism Development Policies and White Papers